Gallery Roundup: 2016
Chelsea at the end of April is always a mixed collection of established, emerging, and historic artists. April trends vary greatly as dealers and gallerists prepare for their May shows, often powerhouse shows and a time of heightened activity due to the benchmark auction weeks as well as the Frieze Art Fair. I was surprised at the number of blue chip artists that were shown at top galleries this season, some appearing incredibly relevant and others seemingly irrelevant to the cultural landscape. Here is a quick review and commentary. Hold out for May when the weeks are never ending, from public art openings, fairs, and auctions galore.
First Stop:
David Zwirner (525 West 19th Street, New York, NY 10011 Location)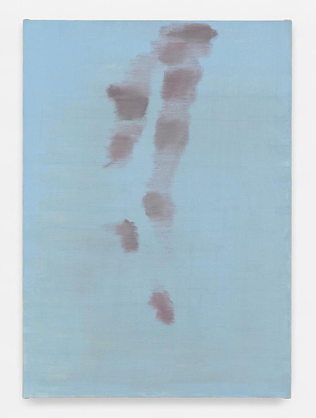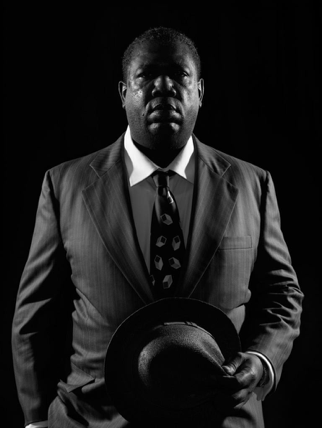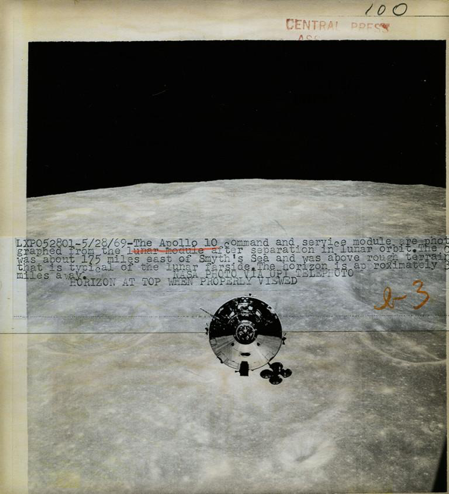 Raoul De Keyser, Stan Douglas, and Thomas Ruff
(March 31 – April 30, 2016)
David Zwirner Gallery
David Zwirner's shows showed his serious commitment to historic artists, some seemingly less fresh within today's contemporary conversation but nevertheless providing a serious background to what's happening. I am always impressed by established artists who feel fresh, their progressive expressions exhibiting a resilience in today's overcrowded marketplace where there are small tweaks or what many call "gimmicky art." None of these were to be found at Zwirner's shows and perhaps the most impressive for the history of video art was the two exhibitions dedicated to the icon Stan Douglas. His 6-channel video, The Secret Agent, is an epic story that was difficult in that it required a long viewing time, but resorted to positioning the viewing in a traditional viewpoint, standing or crunching on small benches. This relationship to video art is surely representative of the earliest masters of the form but it offered a contrast to the newer generation of artists exploring alternatives to this traditional installation of video.
Ruff's career and interests, which predated some of the more emerging "native" content from the web, found a new expression in archival material culled from historic adventures into space. These were both eloquent to look at and interesting to consider to the viewers.
Perhaps the most disappointing from my viewpoint was those by De Keyser, whilst capturing an important artistic zeitgeist. His work whilst a type of purified abstraction which appeared too bare, too naked and very decontextualized, to a point of banality as they competed within these massive gallery spaces.
Second Stop:
Jack Shainman Gallery (513 West 20th Street, New York, NY 10011)
Malick Sidibé
(March 28 – April 26, 2014)
Jack Shainman Gallery

Perhaps my favorite show of the month, was that of Malick Sidibé. I was glad to have seen it without the sad knowledge of his recent passing, which clearly is a loss on a humanitarian and artistic level. The show combined a thoughtful and joyous expression of Sidibé's personality and artistic vision by including a documentary by Carol Vogel, it was unforgettable. The show, simple in its installation, allowed for the patterned vision of his photography to speak for itself. I found myself feeling as if the Western perspective has been for decades, homogenized by a strident modernism in its lack of complex patterning, which clearly he and his sitters didn't suffer from. The photographs, both in their expression of individualism and style – looked more relevant, fresh and talented than any fashion or art magazine produced by massive teams of artists. I was enthralled by both their energy of sitters as well as aesthetics of their poses. The portraits are one of the most entrenched pictorial compositions in the history of mankind and the need to capture one's "likeness". Certainly Sidibé expanded our notion of what photography can accomplish as an art form.
Third Stop:
Marianne Boesky Gallery (509 W 24th St, New York, NY 10011)
Serge Alain Nitegeka: Colour and Form in BLACK
(March 17 – April 23, 2016)
Marianne Boesky Gallery

Although this was a difficult show to enjoy, as many visitors spent more time with selfies than engaged with the work on a meaningful level, the installation proved successful as the artist attempts to implode the fields of sculpture, installation, art and design. One could not help liking these works, but was left with the concern that perhaps they were a bit too likeable. I haven't sorted that all out in my mind yet, nor if I was simply jaded by the incessant use of them as a backdrop for selfies. Either way, I found the show a worthwhile endeavor to learn more about this South African artist.
Fourth Stop:
Matthew Marks Gallery (523 West 24th Street, New York, NY 10011)
Ellsworth Kelly, Photographs (February 26 – April 30, 2016)
Kelly's work and his foresight as an abstract painter was not of a purist. His work is long known to me. The last time I saw a great show of his, it was curated by his brilliant friend, Diane Waldman at the Guggenheim. I know Kelly is poised, and rightly so, for a breakout with a newer generation of audiences. But even knowing his work as well as I do, this show was impressive. Whilst walking the show, his ability to perceive, isolate and depict the simplicity of color and form through the restrained use of black and white photographs is iconic. Every work within that gallery spoke of how Kelly did not work from a purist position, but rather from the world he inhabited and observed. This show can cultivate a different perspective on his colorism. On the contrary, the show suggests Kelly's vision is one which was not produced from theory or disassociation, but rather from the tangible world. They are masterful captures of found imagery, a sort of "found minimalism," which tell a story of Kelly's artistic process that is, surprisingly, equally humble in its production but more powerful in its expression.
Fifth Stop:
Andrea Rosen Gallery (525 West 24th Street, New York, NY 10011)
Lizzie Fitch / Ryan Trecartin (March 19- April 16, 2016)
I was not the only visitor who knew this show was a resounding "don't miss." The gallery was packed, recalling the gallery scene before the advent of art fairs (when people viewed art in galleries not at fairs or on Instagram) and due to its incredible design, layout, and conception of installation, it played upon the energy of innovation (reminiscent of the early days of the Gramercy Art fair). Trecartin is effective of producing videos which are suggestive of all of today's media at the same time. His ability to conglomerate a dialectic within his characters, staging and imagery, his videos literally cycle through styles, clichés and tropes with a speed and superficiality known only to the world native to the web and contemporary culture; he overwhelmingly reproduces, critiques and embraces the form simultaneously.
The show offered a dramatic contrast to Stan Douglas's show, both in their conception, installation and relationship to the viewer. Contrasting Douglas's installation with Trecartin's would be a great dissertation topic. Suggesting that, even if much of the art world has hit the repeat button with too much redux art that shows only slight modification from its historical anchor, this area is one which, when engaged with the right resources, is subject to amazing developments, dialogues and innovation. It is impressive and refreshing that talented individuals in this area, (unlike painting which is more siloed in MFA programs), are continuing to push the envelope in finding alternative visions of what the form is and their ability to do such is not encumbered nor fallen to simple grandiosity or spectacle. These videos/ rooms are indeed a type of spectacle, but as Dubord had suggested for years, since his Society of the Spectacle (1967), our society has undergone a shift which was informed by spectacle. It seems as if artists have been discussing this theory for decades, Trecartin says it for his generation- resoundingly loud, clear and spectacular.
Sixth Stop:
Pace Gallery (537 West 24th Street, New York, NY 10011 Location)
Tim Hawkinson, Counterclockwise (Feb 26, 2016 – Apr 23, 2016)
It was interesting to see an artist who was once a museum darling to have reappeared on the scene to a new generation of viewers. The show whilst interesting, it was disparate in its curation and felt like singular statements rather than a unified perspective. Always eccentric, his works coalesces around intrigue, esotericism and mystery. Perhaps the work which fits that notable style was the singing broomstick. This was a piece of delightful quirkiness, one which is both nostalgic and innovative.